Getting married? Rhythm Elements Dance Studio experienced instructors specialize in wedding dances tailored to fit your needs. Let us make your first dance fun, memorable and absolutely beautiful! We teach Groom/Bride, Father/Daughter, Mother/Son and Wedding Party. Call us at (770) 787-4333 to schedule your free consultation.

How to Wear Dance Clothes When it Is

Freezing Outside
How to Wear Dance Clothes When it Is Freezing Outside
By Nuala DeGeorge
Dance class in freezing weather presents its challenges. One of those challenges is wearing proper dance attire while still keeping your body warm enough to avoid injury. Take the time to warm up. When coming in from the cold, your muscles are contracted to assist in keeping your body warm, and they need to be loosened slowly before beginning to dance. In cold weather, Layering your apparel is essential for dancers.
Things You'll Need
Leotard, Tights, Pants, Leg warmers, Sweater, Socks, Dance shoes.
Getting Dressed …
Step 1
Start with the basic dance outfit, which is a leotard and tights.
Step 2
Put a long-sleeve dance sweater or Sweatshirt on over your leotard to keep your upper body warm. If you do not have a dance sweater, any form-fitting top or sweater that allows you to use your full range of motion will do.
Step 3
To keep your bottom half warm, put on a pair of leg warmers or dance pants. Pull your leg warmers all the way up so that they cover the majority of your leg.
Step 4
Footwear will depend on the type of dance class you are taking. If it is a class that does not require shoes for the warm up, wear socks for the beginning of the class and take them off to avoid sliding when the dancing begins.
Tips & Warnings
Do not allow your body to overheat. Once you are moving and start to warm up, shed your outer layer. You may find that by the end of the class you are down to your leotard and tights and still sweating; however, bundle up again before going back outside in the cold.
Scarecrows in the Garden at

Atlanta Botanical Garden
OCTOBER 1 - NOVEMBER 3 FREE WITH GARDEN ADMISSION

Scarecrows in the Garden
October 1 – November 3: Enjoy kooky, creative scarecrows handcrafted by businesses, individuals, schools and organizations, scattered throughout the Garden.
Scarecrows in the Garden brings to the Garden 75-100 creations by local artists, crafters, youth groups and more. Entrants compete for prizes in one of three divisions – amateur, creative professional and business – and visitors will delight in discovering their own personal favorites. The exhibition is open Tuesday – Sunday 9 a.m. – 7 p.m. and during Fest-of-Ale on Thursdays, 9 a.m. – 9 p.m.
Prizes will be awarded in all three categories! See the submission guidelines and details at the link below.
https://atlantabg.org/wp-content/uploads/2019/09/Scarecrows-Guidelines-2019.pdf
Atlanta, GA 30309 United States
Prevent Spreading the Flu
Take action to prevent the flu, and stay healthy this dance season! ​

Thank you everyone for coming out and supporting our Annual Party in Pink Zumbathon Charity Event last night to help raise money for Zumba Fitness' Breast Cancer research for a cure. We had TONS of fun with our fabulous Zumba instructor Tanieka AND she will be teaching Zumba classes at Rhythm Elements every Tuesday at 6pm-7pm, and tonight (Wednesday) at 7:30pm-8:15pm. You will LOVE her classes. They're fun, energetic and burn lots of calories. Remember, you DON'T have to be a dancer to do Zumba. You go at your own pace and adapt the moves to your abilities. Come enjoy the friendship of a very supportive Zumba group. Call (770) 787-4333 for more information.

Happy Monday Dance Family!

Put your best foot forward and enjoy the start to a great week!

Don't stop believing in your dreams. Do all that you can to make them a reality. Express gratitude for all your blessings along the way.

Have a beautiful, joyful day everyone! Can't wait to see you in class.

Welcome to First Day of Fall!

Welcome to the first day of fall! Join us for another season of exciting and fun classes for ages 3 years old to adult. Call (770) 787-4333 to register.

Happy Monday dancers, time to get the week off to an awesome start! Welcome new students to our wonderful studio family! 💜

Technique and passion is a powerful combination.

Dance Studio Dress Code Reminder

All dancers are required to have the correct shoes for class. For ballet, we use leather shoes. Pink ballet shoes for girls and black for boys. Shoes should be clean and not worn outside. Wearing dance shoes outside can damage your shoes, risk injury to your feet, and it can bring hazardous materials into the studios that can cause damage to the flooring. For your convenience, we can order shoes for your dancer. Please inquire at the front desk. We'd be happy to assist you.

Boys and Girls Ballet Classes

We welcome and support boys who are interested in ballet as well as our other dance classes. The beauty, true athleticism and discipline of ballet has tremendous benefits. There is community in dance, learning social skills, boosting confidence, self-expression, self-respect and more. Follow your passion. We are here to provide you all that you need to succeed in dance. Call (770) 787-4333 for more information and to enroll.

By National Dance Education Organization
Dance is a powerful ally for developing many of the attributes of a growing child. Dance helps children mature physically, emotionally, socially, and cognitively. The physical benefits of dance are widely accepted, but the emotional, social and cognitive attributes have only recently begun to be appreciated.
Physical Development
Dance involves a greater range of motion, coordination, strength and endurance than most other physical activities. This is accomplished through movement patterns that teach coordination and kinesthetic memory. Dancing utilizes the entire body and is an excellent form of exercise for total body fitness. Young children are naturally active, but dance offers an avenue to expand movement possibilities and skills.
Emotional Maturity
Dance promotes psychological health and maturity. Children enjoy the opportunity to express their emotions and become aware of themselves and others through creative movement. A pre-school child enters a dance class or classroom with a history of emotional experiences. Movement within a class offers a structured outlet for physical release while gaining awareness and appreciation of oneself and others.
Social Awareness
Dance fosters social encounter, interaction, and cooperation. Children learn to communicate ideas to others through the real and immediate mode of body movement. Children quickly learn to work within a group dynamic. As the ongoing and sometimes challenging process of cooperation evolves, children learn to understand themselves in relation to others.
Cognitive Development
Young children will create movement spontaneously when presented with movement ideas or problems that can be solved with a movement response. Movement provides the cognitive loop between the idea, problem, or intent and the outcome or solution. This teaches an infant, child and, ultimately, adult to function in and understand the world. The relationship of movement to intellectual development and education is an embryonic field of study that has only recently begun to be explored.
Rhythm Elements Dance Studio is now enrolling shining stars for our exciting Fall Dance Season 2019-2020! We offer classes for ages 3 years old to adult. Dancing, Acting, Tumbling just for fun, or join our award-winning competition Dance Team and Cheer Team. Tell your family, friends and neighbors! Click link for our fall class schedule: https://www.rhythmelements.com/fall-class-schedule-2019-2020
Call (770) 787-4333 for more information.
It's back to school time. Remember, you're awesome and you got this! Your studio family at Rhythm Elements Dance Studio supports you and wishes you a successful and fun school year!

Researchers cite the endorphin boost of exercise, social interaction and concentration that dancing requires, and the increased self-confidence from learning a new skill for the happy mood we experience when we dance. Find a dance style that you love and go for it!

Stay Hydrated This Summer

Before, during and after any physical activity, kids need to drink plenty of water, especially in hot weather. The goal is to drink a half cup to two cups of water every 15 to 20 minutes while exercising.
Data are from Institute of Medicine of the National Academies. Dietary Reference Intakes (DRIs) Tables. Recommended Daily Allowance and Adequate Intake Values: Total Water and Macronutrients.
The Summer Dance Intensive program is a challenging summer experience that will accelerate your dance training and help you achieve technical and artistic growth. Summer Intensive is for motivated dancers ages 8–18. Students will take classes in Ballet, Lyrical and Contemporary. These exciting, fun classes are taught by experienced guest instructors from the metro Atlanta area. To register, call (770) 787-4333.

June 8th is National Best Friends Day! Honor your closest and dearest friends on Best Friends Day, and let them know how much they mean to you. It is so wonderful to see our students learn social skills, and build friendships at the studio that will last a lifetime! #BestFriendsDay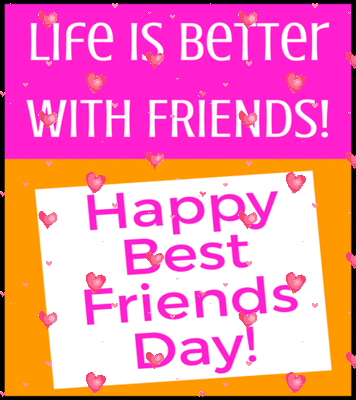 We have a few spots open for our fun Tumbling classes! Tumbling will help develop your child's flexibility, agility, strength, balance and improve overall fitness. Tumbling is a great skill to add to dance training and excellent for those pursuing cheerleading. Call (770) 787-4333 today to claim your child's spot!

Learn how to dance Foxtrot, Waltz, Tango, Cha Cha, Salsa, East Coast Swing, Bolero and more with confidence and style! Our experienced instructors will introduce you to the world of partner dancing, help develop your strengths and teach you how to dance for weddings, anniversaries, parties and more. Meet new people, great exercise and have a fun time. Getting started is as easy as picking up the phone and calling (770) 787-4333 or sending us an email at [email protected] We also offer specialized classes in Carolina Shag and Wedding Dances.

Combo Ballet/Tap & Street Jazz Classes!

Your child will have fun and feel like a rock star in our exciting dance classes for boys and girls! Ages 3 years old to teens. We perform year-round to give your child opportunities to shine on stage and grow as a dancer. Hurry! Call (770) 787-4333 to register your child while space is available.

Passion is what motivates us. Commitment helps us to keep going and be inspired while doing it. Passion and commitment are the cornerstones to becoming a successful dancer.

Listen to the Music and Find Your Rhythm
People dance because they are inspired to dance by a beat or rhythm. At its most basic form, a dance might start with a foot tap to a catchy rhythm, and taking the movement further, it becomes a dance.
To be a good dancer you need to be able to feel the music and express that feeling with your body. For the beginner dancer, it is important to become familiar with the rhythm, so get your hands on some music related to your chosen dance style and listen to it at every opportunity. Try out a few basic steps in the comfort and of your own home to build up your confidence.
Written by: Real Buzz Team
10 Reasons Why All Boys Should Dance

By Rain Francis of Dance Informa
#10. Strength, coordination, fitness, agility. Dance keeps you in condition and makes you strong and fit for other sports – and life in general.
#9. Dance builds strong, healthy muscles and bones. It's also good for "posture, deportment and aesthetic formation," says Shaw Coleman, male freelance dancer currently working in Europe.
#8. Team work. Dancing is more of a team sport than you'd think. Performing in a group routine or company hones team skills that will come in handy in all areas of life and work.
#7. Adventure. Because there are so few male dancers in relation to females, the jobs available to men are particularly significant. Dance can see you travelling all over the world, working with inspiring people in incredible locations.
#6. Mental strength. The discipline required to be a dancer is beneficial to any area of life. Dance teaches perseverance, focus and the importance of positive thinking. "Learning discipline will help you succeed in any other pursuit," says Shaw.
#5. Self-esteem and confidence. Dancers are forever putting themselves in challenging circumstances, such as on stage or in a difficult dance class. If you can slay a dance floor, an audition or a stage performance, you'll feel like you can achieve anything. Because you can.
#4. Health benefits. As well as body awareness and general conditioning, dance has many health benefits. According to Better Health, these include improved function of your heart and lungs, improved brain function and psychological well-being.
#3. Creativity and self-expression. A dance studio is a safe place where people are free to express themselves creatively. Dancing also helps to process emotions that are difficult to put into words.
#2. To be a leader not a follower. It's sadly common to be bullied for enjoying dancing, but in the long-run, it's you who will come out on top. Bullies usually do what they do because they are unhappy, so don't give into peer pressure; lead the way and let them know you don't care what they think. You may even inspire them when they see how much fun you're having.
#1. Everyone thinks it's cool. Seriously. Even if they pretend otherwise, they are secretly envious of your dance floor ability. Plus, adds Shaw: "Girls like guys with skills!"
/